ABOUT HEIDEN, INC. CUSTOM METAL FABRICATIONS DIVISION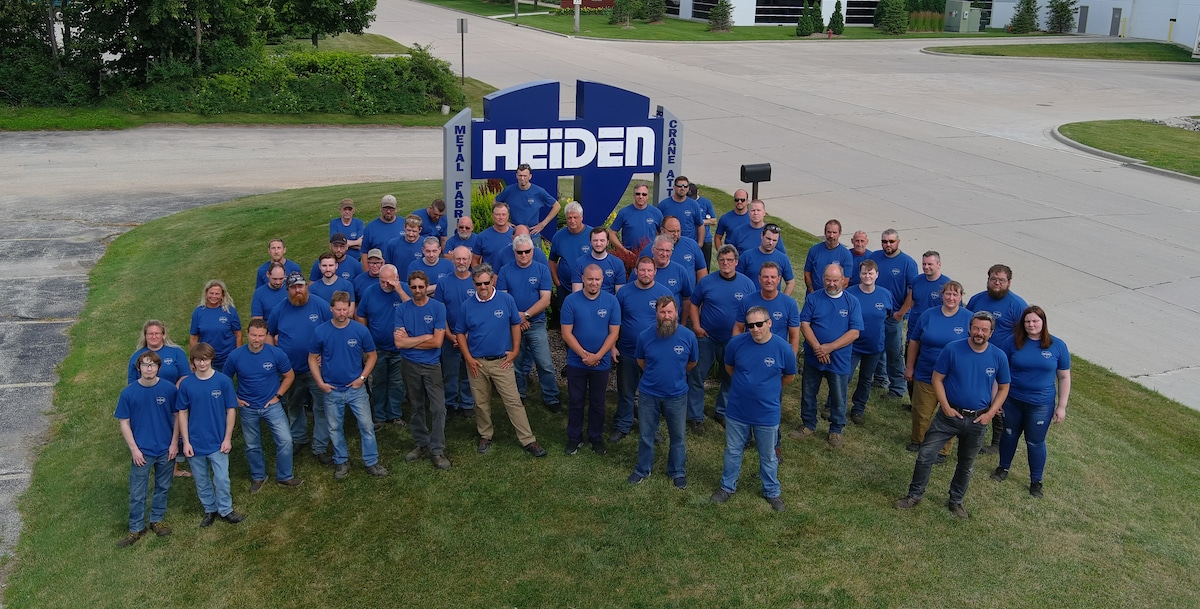 Heiden, Inc. is a privately-held custom manufacturing company that was established in Manitowoc, WI by F. "Chet" Heiden in 1958. The company has grown from humble beginnings into a precision custom metal fabrication company with two divisions. Manufacturing is done from our 92,400 square foot modern manufacturing plant by 65 highly skilled employees. Heiden Inc. is ISO 9001:2015 Certified.
Metal Fabrication Division
The Metal Fabrication Division provides high-quality precision metal fabricated parts to more than 300 customers in a wide range of industries including Transportation, Construction, HVAC, Restaurant, Agriculture, Pharmaceuticals, Electronics, Marine, and Government. In addition to specializing in Stainless Steel and Aluminum welding, our skilled craftsmen work with a variety of metals in the fabrication process. Our capabilities include Design and Engineering services. Our CAD and drafting software, enable us to take a project from initial concept through final production.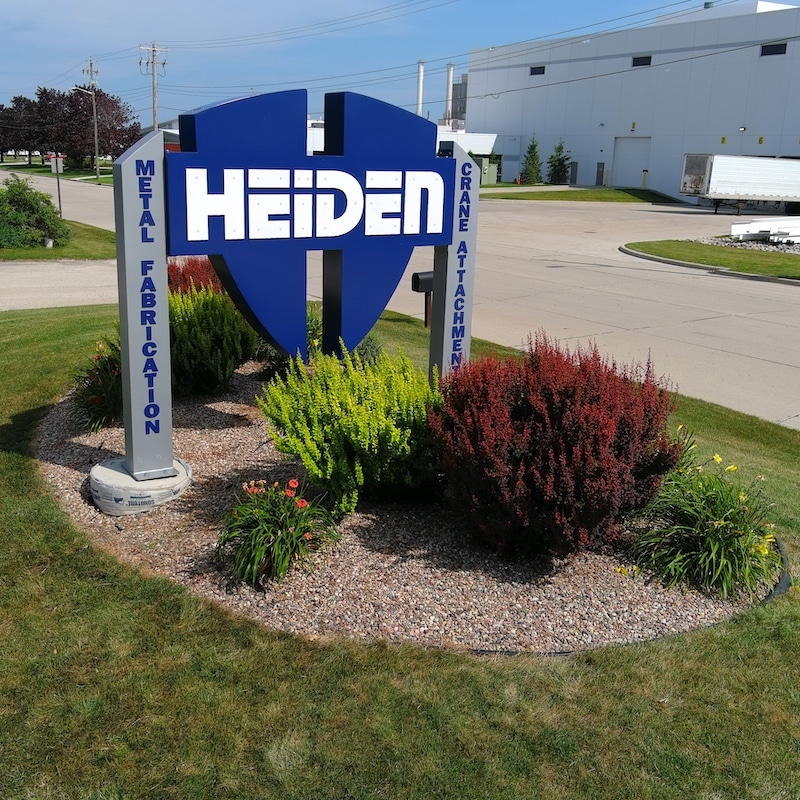 Crane Attachments Division
Our Crane Attachments Division manufactures a line of uniquely engineered crane-truck attachments including pole and pipe grapples, log and pulp grapples, railroad grapples, trash grapples, pallet forks, wallboard forks, roof hoppers, dump boxes and clam buckets for cranes. Our high quality attachment products and accessories for cranes are well known in the Construction, Railroad, Trash and Scrap, Roofing and Logging Industries.  Visit our Crane Attachments Division website for more information.​
Jacobson Paint Finishes
Heiden also has a sister company, Jacobson Paint Finishes (JPF), which is made up of highly motivated individual's committed to providing you with superior paint coatings, assembly, and packaging to satisfy your production needs. They can handle just about any size part including weldments up to 12'x12'x35' in which they utilize their large media blast room and oven for excellent prep and fast cure times. To learn more visit Jacobson Paint Finishes website.
"At Heiden, we like to consider ourselves as problem solvers who partner with our customers in order to meet their needs with High-quality parts delivered on time."